PTS Pakistan Testing System is Pakistan leading recruitment and abilities testing agency. Which is responsible for various Govt and private companies candidates selection from written test to interviews conducting. PTS have many option for different categories about candidates and students capabilities judgments. They have different areas like NAT Test, GAT Test, Recruitment Test, and GAT Law etc.For this purpose here on this page candidates will get online PTS Test Paper Pattern 2018 Syllabus Subject Wise mcqs type question along with answers according to the PTS Test Papers.
At This page it's our struggle to provide complete preparation for all PTS Tests free of cost. For this purpose we have complete online testing system which contain thousands of Mcqs and Question Answer on every subjects for PTS Test Paper Pattern 2018 Syllabus Subject Wise. If you want to appear in any PTS Test or any other Written test you can easily prepare here.
So, the page created the easiness for the student because it compiles the data and information at the range which relates to the paper and its quality with respect to the ideas most important in the class and any other degree obtained by the students before applying the GAT Subject PTS Test Sample questions.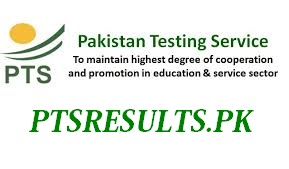 PTS Test Paper Pattern 2018 Syllabus Subject Wise
The basic purpose of developing this page is to provide you PTS Test Paper Pattern 2018 Syllabus Subject Wise. The PTS Test Pattern is General knowledge Mcqs, Current affairs Mcqs, English Mcqs, Math Mcqs, Computer Mcqs, Pak study Mcqs, Every day Science Mcqs, World Current Affair Mcqs, IQ Test Mcqs, Pak Mcqs, and Islamic Mcqs. You can get the online Mcqs test preparation of all these subject topics test free of cost in form of Mcqs online with instant result. While if any candidate have any issue regarding PTS test Preparation than please contact us through comments section given below.