Application is invited from the applicant having domiciled of Sindh province District concerned against the following vacant posts of a Police constable, Lady Constable and Driver Constable Jobs 2021. Sindh Police Sukkur Region PTS Jobs 2021 Application Form Roll No Slip Download online here. The last date for application submission is Monday 25th January 2021. The applicant having the qualifications of Matric and height 5 Feet & 5" can apply for the jobs 2021. The government of the Sindh police Department has offered a total of 4259+ jobs for the applicants.
Pakistan Testing Service PTS applications form is available at this site all the applicant who are eligible they can easily download the form from this site. Here we provide all the information like application form, eligibility criteria, how to apply procedure, roll number slip test syllabus, and test results are mention here. The applicant who wants to apply for the Sindh Police Sukkur Region PTS Jobs 2021 should visit this site over here. All the information is given below.
Sindh Police Sukkur Region Jobs 2021 PTS Application Form Roll No Slip Download Online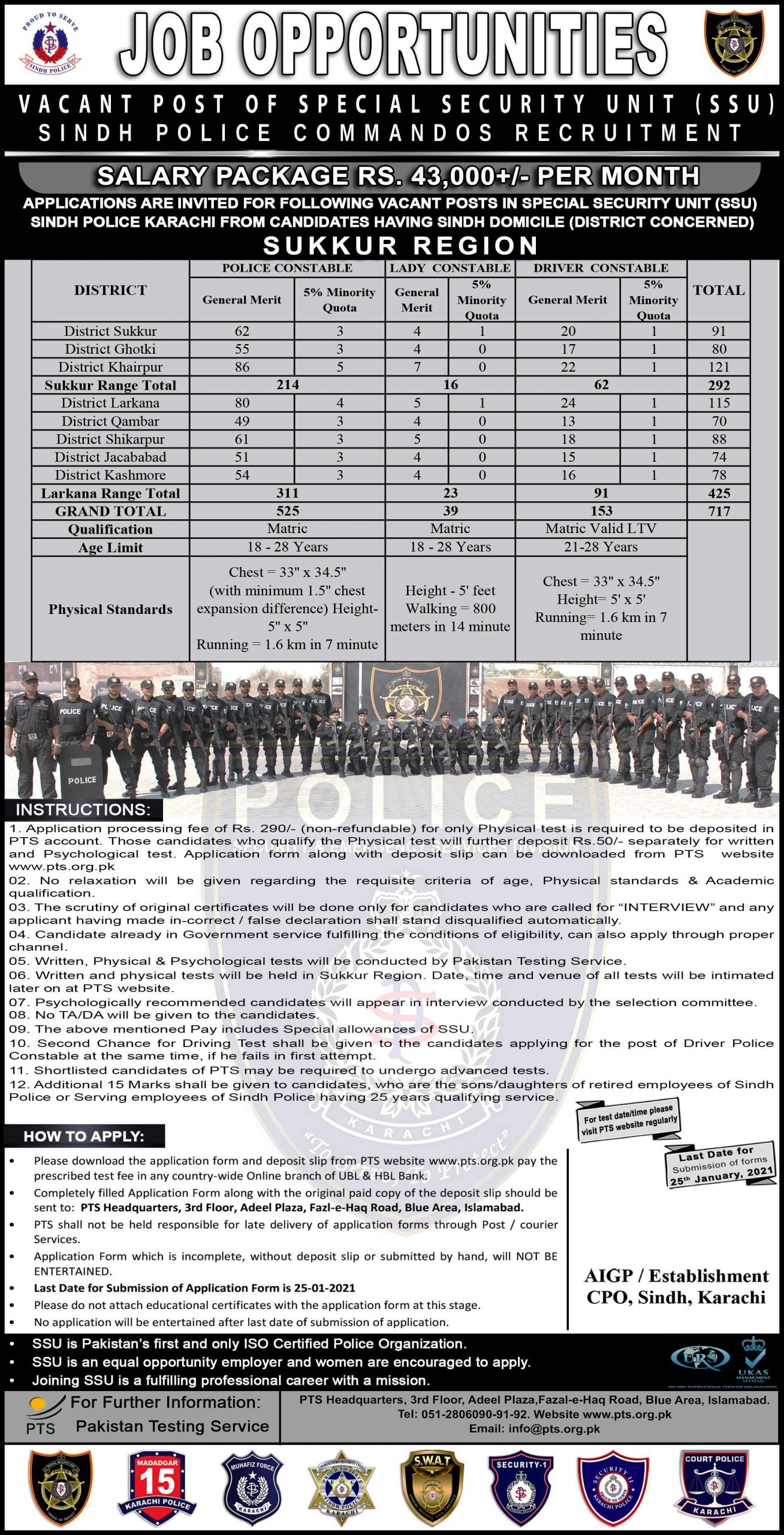 How to Apply:
Candidates must visit this site to apply online for such recruitment.
Click the below-provided link to open the online form.
Provide all the correct information and pay the application fee.
Upload the photo and submit the application.
Late submission of incomplete applications or incorrect information will not be accepted.