CTSP Test Roll No Slip 2020 Online Download by Name & CNIC here.  Central Testing Service Pakistan CTSP is a remarkable one in Pakistan with respect to conducting the recruitment test for Public as well as Non-Government sector Organizations. This assists institutions to pick up the right applicant for the right jobs through its transparent selection process as well. It opens various projects of jobs and admission each month upon the worthy instructions of concerned Govt, Non-Govt, and semi-govt department CTSP accordingly. The applicant applies to the advertised jobs or Admission and wait for the next step of the written test as well.
CTSP Test Roll No Slip 2020 Online Download by Name & CNIC here.  CTSP Central Testing Service Pakistan Pakistan is an organization in Pakistan that administers academic performance evaluation tests for jobs, Scholarships, Admissions, Entry Tests, Internships, NAT tests, GAT tests, etc, for all Government and Private Sectors Department CTSP for recruitment. Here we provide you roll no slip of Central Testing Service Pakistan CTSP. CTSP Roll Number Slip will be issued to those candidates who qualified for the Test and Interview. CTSP Usually send CTSP Test Roll Number Slip to applicant's Postal address and also applicant can Download the CTSP Test Roll Number slip online. All applicants can Download the CTSP list of candidates form this page.
Central Testing Service Pakistan CTSP Roll No Slip 2020 Download Online Test Dates, Test Centers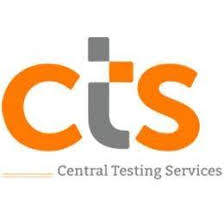 After entering the CNIC Number, Applicant can view the Roll Number Slips all details and the test center online. The applicant can also get the Print of the Roll Number Slips. The applicant can select the Print option and Press the (Ctrl+P) and get the print of the CTSP Roll Number slip. CTSP Test Roll No Slip 2020 Online Download by Name & CNIC in the following way.
CTSP Roll No Slips 2020 Download Online by Test Dates
Instructions for Download Roll Number Slips:
To get your CTSP Test roll number slips online then follow the given below step:
    You shall require your Name or CNIC number to enter for CTSP roll number slip.
    Enter your CNIC number or name in the window given below. Admitting you see that this window says "List of qualified aspirant" but don't get confused, actually this will give you your roll no slip if you are eligible.
    If you could not search your roll no slip in the below window you are advised to check your name in the Rejected candidate list, maybe due to some analysis, you may be got rejected.
    Take a print of the page that opens after submitting your CNIC or name.
    Bring that print of your information along with CNIC and contact CTSP Help Desk on test day. You will be issued provisional Roll No. Slip at the test center.
Candidates Lists:
All applicant CTSP must check the list of selected candidates, Rejected candidates before download your roll no slips to confirm you are select for this test.
Keep visiting, If you need any further assistance about CTSP Roll no slips then mention in the comment section below.